Posted by Jentri Quinn on Sep 19th 2017
If you're a newbie to JQ and all the choices you now have, you must consider QUINNtessential Priming Duo as a staple in your morning routine. This product is an all in one anti-aging moisturizers with primer and SPF that keeps your skin hydrated and protected, and helps your makeup stay on all day long. Already have a routine? No problem! QPD works synergistically with all beauty products. It can be worn alone or under a full coverage foundation.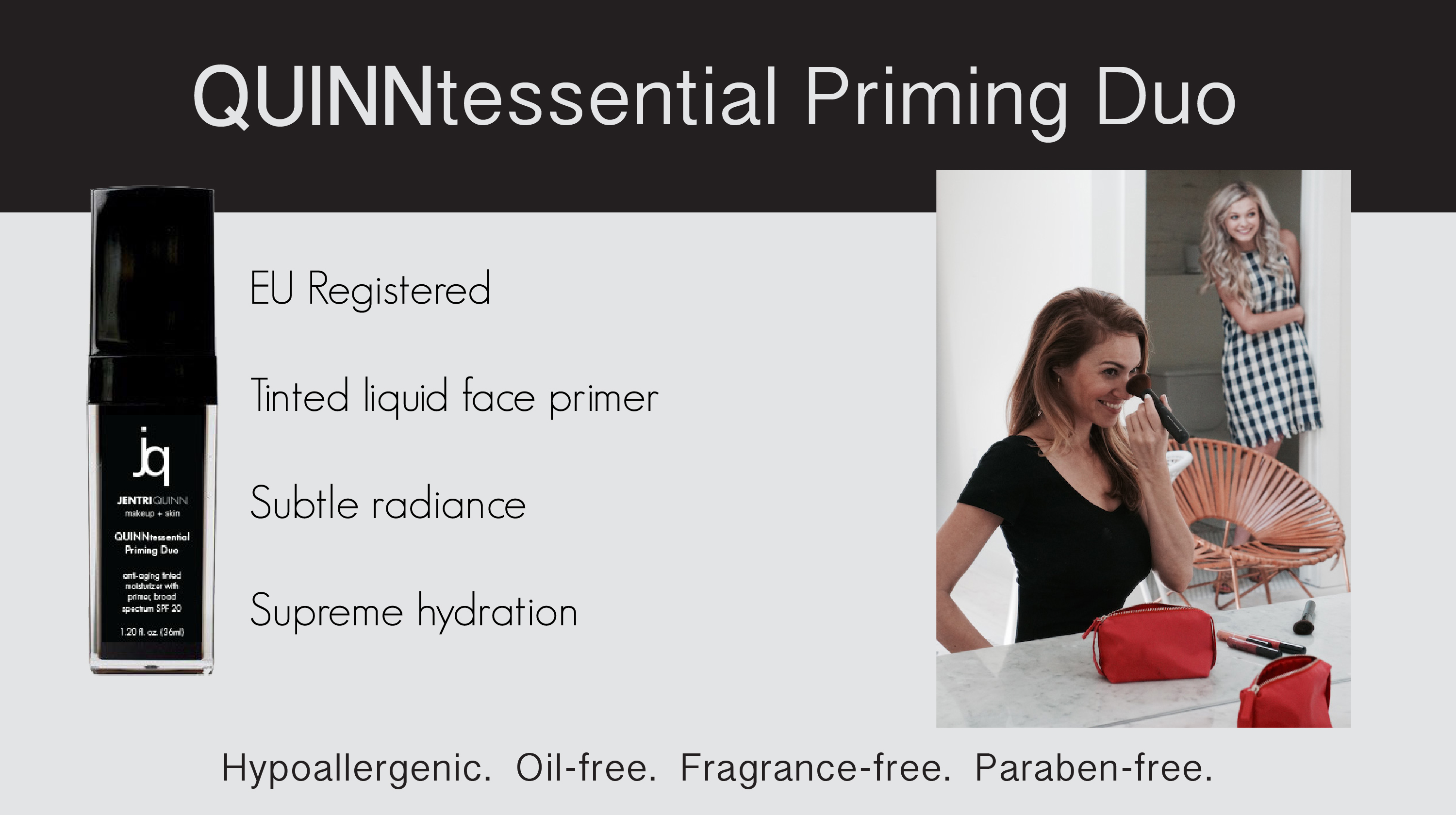 Pick it up at our store, COTONE located in The Domain, or shop online. Check out the demo below to see for yourself!