Posted by Jentri on Sep 19th 2018
It's always a good morning to protect your skin! As an esthetician and beauty professional, I feel it's my responsibility to continuously educate myself/others on the importance of skin care. After having dear clients, and more recently, family members battle skin cancer, I thought I'd give you some tips/myths on how to safely and effectively protect your skin all year round!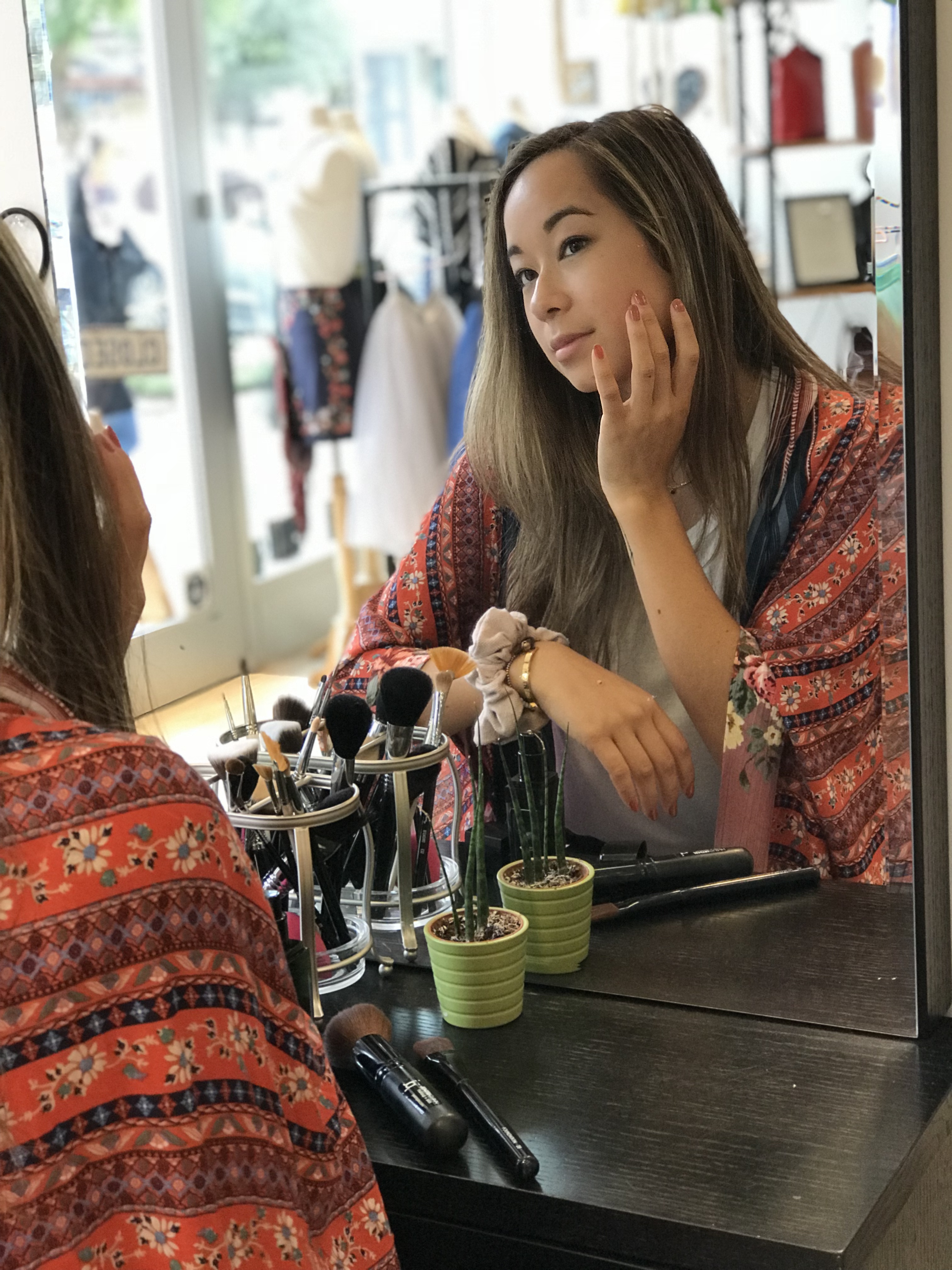 1. Should I wear sunscreen even if I have darker skin? Everyone should wear sunscreen, not just those with fair skin. While lighter skin may be at a higher risk burning, prolonged exposure to the sun is harmful to everyone. Try getting an organic spray tan for a special occasion, use a self-tanner (I like St. Tropez), or wear my QUINNtessential Priming Duo (in medium/deep) to give your face a safe, natural glow with SPF!
2. Is sunscreen toxic? The active ingredients found in sunscreens undergo rigorous FDA testing before hitting shelves and do not penetrate deep enough to generate systemic toxicities.
3. Do I need to reapply sunscreen? Sunscreen should generally be applied 15 minutes prior to sun exposure and reapplied every two hours (or more) if you are sweating or swimming.
4. Will higher SPF protect me more from the sun? Sunscreens with an SPF of 30 will block 97% of harmful ultraviolet rays. Lower SPFs, particularly in makeup (such as 15-20) are additionally helpful to protect your skin on a day to day basis, but when you're beaching it or spending longer periods of time in the sun, opt for SPF 30. Cheaper products with extremely high SPF products may contain more chemicals.
5. Are sunscreens waterproof? The simple answer, not to be confused with a more complicated answer, is NO. If you have any questions please leave them for me below and I'll be happy to answer them!
xoxo Jentri