Posted by Katie Pierce on Mar 8th 2022
Hey Beautiful!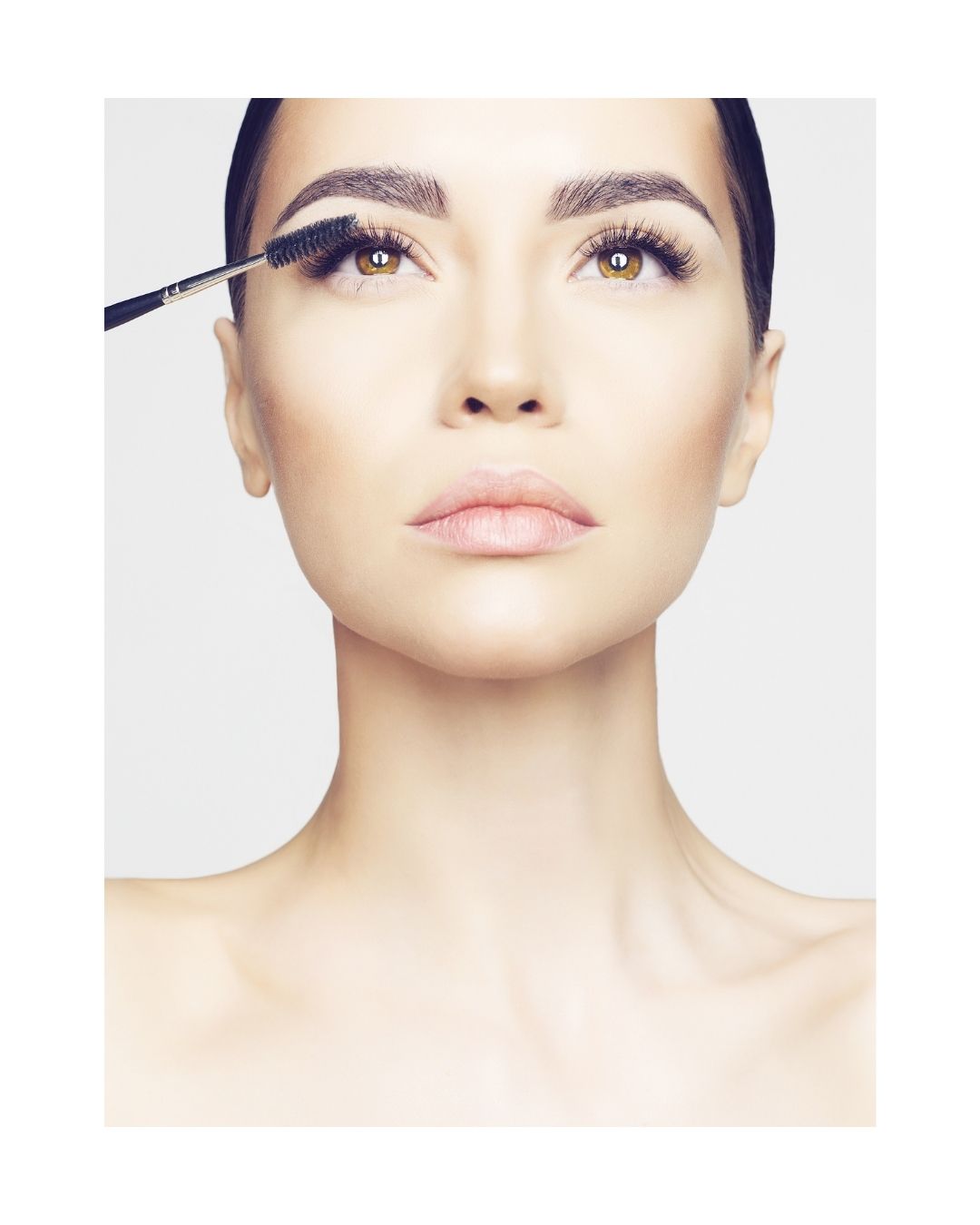 Do you want to know which eyeshadow palette makes you have more youthful eyes?
Want a dramatic makeup look that you can use for an upcoming event?
If you answered 'yes' to either of the questions above, then it's time to take your makeup skills to the next level!
Your eyes are one of the first things that people notice when they look at you. Now people are required to wear a face mask when spending time outdoors, it is difficult to picture what they look like underneath that protective fabric that's covering 80% of their face.
As such, you need to make sure you exude a good first impression with just your eyes.
Enumerated in this blog are some of the latest eye makeup trends and techniques to accentuate your eyes.
Negative Space Eyeliner
Fans of geometric art will love the negative space eyeliner trend. Instead of lining your upper and lower eyelids by following the crease like so, create triangular shapes and lines along your eyelid. A common way to execute this eye makeup trend is by creating what looks like thicker and more prominent cat-eye makeup on your eye. Only this time, you don't fill in the space inside the triangular shape formed on either side of your eyes. Beauty gurus recommend using neon-colored eyeliner to make this trend pop.
Metallic is Back
When was the last time anything metallic made headlines in the world of fashion and beauty? The metallic, bronzy hue always manages to find its way in and out of the hottest fashion and beauty must-haves.
A metallic eye shadow is a bold statement yet also surprisingly versatile. Choose bright and happy colors to complement a daytime look. You can also use neutral metallics such as black, silver, gold, or brown for a glamorous nighttime outfit.
Bold and Bright Shades
Gen Z's seem to revel in pastel hues. Filling in the space above your lids with orange-red or navy blue colors will make your eyes stand out more. It also emphasizes your eyes. This trend also exudes a warrior girl spirit, in that it resembles the fierce looks of fictional characters in animated films and tv shows.
Reverse Cat-eye
The world will simply never get tired of a good ole cat-eye or winged eyeliner. Taking inspiration from its successful predecessor, reverse cat-eye requires applying light mascara lining the lower eyelids first before the upper eyelids. Apply light mascara and a dark liner pencil. Trace the waterline on your lower lid and add the wing to the tear duct area.
Eyebrow Lamination
The shape of your eyebrow makes a huge difference. Having your eyebrows laminated is one of the most popular brow hacks among supermodels and celebrities. It is a semi-permanent procedure that enhances the shape and structure of your eyebrows so that it looks fuller and the strands look straighter. The effect lasts for a maximum of two months.
Colored Eyeliner
They say beauty trends from the past are making a comeback. It is only a matter of the right timing. Colored eyeliners, for instance, are reviving the frosted blue eye makeup from the 90s. Find a shade that highlights the color of your eye. When in doubt, use the color wheel as your guide. Pinpoint your eyes' natural hue on the color wheel. Next, look at the color opposite the shade that represents your eyes/ That is the color of eyeshadow that will help make your peepers look alive and vibrant.
Natural and Feathered Brows
It appears as though people have grown tired of fake, thick, and lined eyebrows. This year, it is all about keeping your natural, fluffy, and feathered brows. The trend is a great way to highlight your unique features and distinct beauty. Your eye brow's natural shape makes you look effortlessly stunning all day!
Jentri Quinn's brow gel contains microfibers to help you achieve a fuller, more youthful look. As a bonus, it also keeps your brows in place all day and instantly covers unwanted grays!
Sheer Eye Polish
Sheer coats of eye polish effectively bring out your natural eye color more. It gives you that dewy, fresh-faced look particularly when the polish hits the light. Apply the polish along the crease that connects your upper and lower lids, on the outer area of your tear duct, and dab some over your eye shadow.
Tinted Primer
Do you have dark circles under your eyes? Puffy and dark eye bags make your eyes look tired and lackluster.
Applying a tinted primer, like Jentri Quinn's Priming Duo, along your under-eye area helps even the skin tone surrounding your eyes. You can use a CC cream as an alternative if you do not have tinted primer.
Which of these makeup techniques have you tried? Which are you excited to try the most? You can try these trends and techniques on your own or test them with a friend. Remember to take photos and compare results!
JQ Family, I hope you had fun reading these great eye popping makeup tips from guest blogger, Katie Pierce! She's a teacher and writer who makes contributions in her spare time. We're grateful for her thoughtful tips to help us keep up with the trends this season. Plan on hearing a lot more from her in the future!
ps. Need something easy to help remove your eye makeup? Try these from Burt's Bees! They're my FAVE. J