Try our easy all-natural 5 minute bug spray recipe THAT WORKS. AS SEEN ON TV - STUDIO 512 (tune in weekdays on CW and KXAN)
WATCH PART 1: 3 Ways To Safely Protect Your Skin Against Harmful Rays This Summer + Learn How to Make our All-Natural DIY Bug Spray
Summer is in full swing and that means LOTS of chemicals are floating around! Avoid the harsh chemicals like DEET by quickly making your own natural bug repellent. It's safer for you, your kids, animals and the planet!! If you are sensitive to any of the ingredients we recommend spraying them on your shoes and clothing instead of directly on your skin.

*Use about 10 drops of each essential oil per every 2 ounces. I love using a spray bottle for easy application, which you can find on Amazon!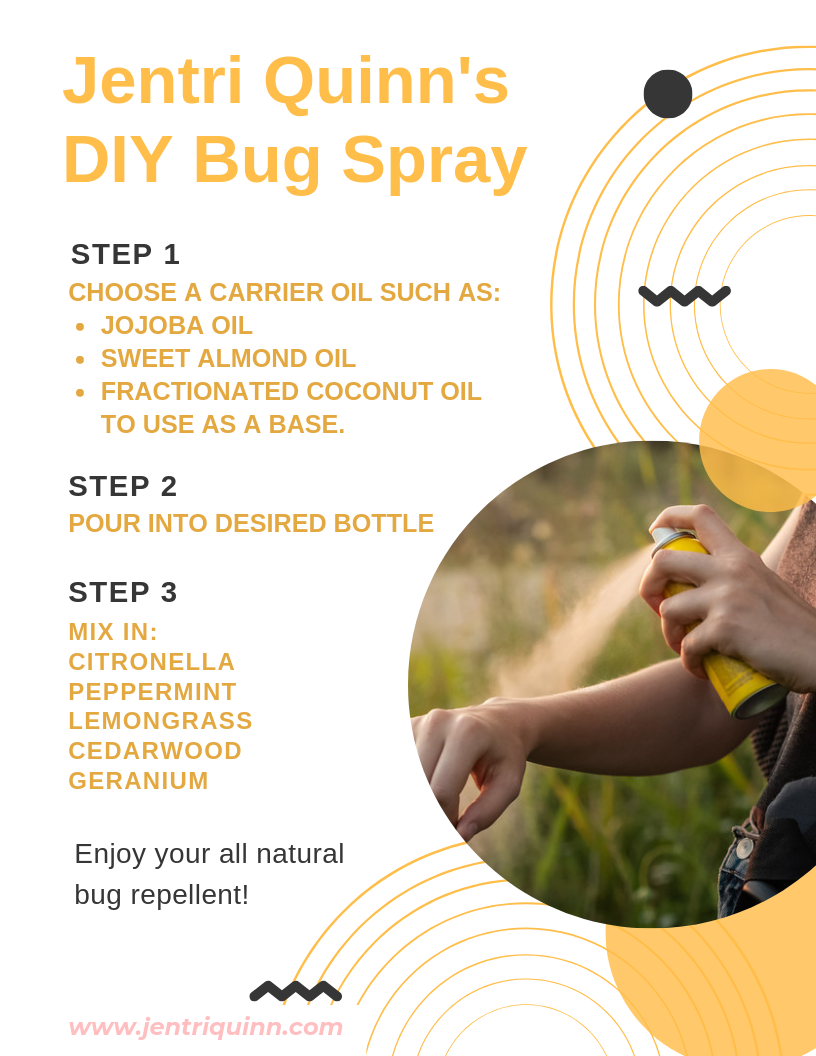 How do we know it works? I never recommend anything without trying it on myself and loved ones, first!! :) Lucky them! Here are a few examples: My dad and his girlfriend, Donna, are avid gardeners in Texas and they use it regularly to avoid the pesky bugs, like mosquitos and fleas, that cause bites (and even infections - yikes)! They also use it on their dogs, which despite being on their monthly medicine, still get eaten up! Personally, I don't find the need to use it regularly, but when I'm at the beach (not nearly enough!!) I love to use it as an alternative to DEET (which does work, btw!). My brother works outside and surveys for a living. He prefers to use all natural products when possible, but bug bites can be brutal if you miss a spot! If you're exposed to conditions like he is on an on-going basis, he recommends spraying the stronger stuff on your shoes/clothes and using the all-natural products on your body. Not all chemicals are bad, but the goal is to eliminate the harmful, sometimes even cancer-causing ones, from our daily routines / entering into our blood streams!