As summer creeps in early, it's all about the healthy, cool stuff to keep us hydrated and refreshed. And if it's super easy to make like this, we throw hands in the air just to be extra.
What You'll Need: Cucumber, Cherry Tomatoes, Onion, Lemon, Olive Oil, Italian Spices, Salt, Pepper (spices optional)
Directions: Cut 1/2 cucumber and place in bowl. Cut about a handful of cherry tomatoes in half and add to bowl. Cube about 1/5 of an onion (white or red) and add to mix. Squeeze in a splash of lemon, add spices and drizzle with olive oil.
Enjoy this cold salad as a yummy refreshing snack or as a side with your favorite protein!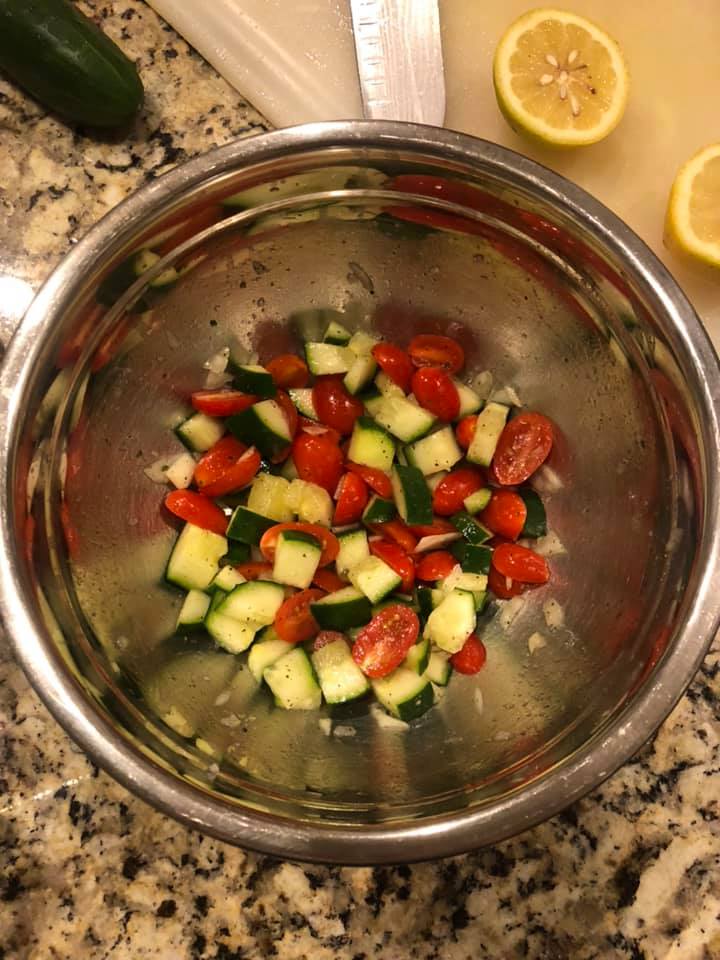 Recipe courtesy of my hot Italian guy, Alex.
P.S. Sign up for weekly emails and receive our list of 5 beauty foods that will change your life!