Hi there! Thanks for tuning into Studo512. Here we are providing everything you need to look your best in under 5 minutes in 6 easy steps. Everything is linked online available for purchase on Jentri's website: Jentri Quinn Makeup + Skin.
Product Breakdown
Priming Duo: (Color: Medium Deep)
Anti-aging tinted moisturizer with primer and broad spectrum sun protection. Hydrates, helps protect and smooth skin, evens tone, and warms complexion with a subtle radiance. This BEST SELLING formula is hypoallergenic, oil- free, fragrance-free, paraben-free, & passover approved.
Hydrating technology, a blend of Hylauronic Acid and age defying Ceramides, helps to improve skin hydration and overall skin integrity. Olive Glycerides, derived from Olive Oil, help nourish, moisturize and protect. Skin adapt Pigment Technology, derived from natural minerals, provides the right amount of coverage to balance unevenness while allowing the skin's natural coloration to shine through.
Concealer: (Color: Warm Honey)
Light-reflective minerals and line-filling micro-spheres camouflage flaws. Dark circles, blemishes and fine lines vanish. Hypoallergenic, talc-free, dye-free, paraben-free. Vitamins A, C & E are antioxidant vitamins that help to protect cells from free radical damage.
Blush: (Color: Passion Rose)
Blush has never been sweeter. JQ's hydrasheer pressed passion rose mineral blush is soft and compatible with most skin tones. Its warm hues gives just enough color to brighten up the cheeks, while still looking natural. Uses anti-irritant, soothing ingredients such as chamomile and oilive leaf extract to help calm and protect the skin, while making it glow! Vegan.
Mascara: (Type: Voluminous)
Inspired by advancements in haircare technology, this 4-in-1 eye awakening mascara curls, volumizes, lengthens and sets lashes into place for all day wear. The ergonomic brush is designed to fit the contour of the eyes to individually coat each lash for maximum volume impact. Intense color pigments deliver luxurious drama. Hydrolyzed Keratin helps to fortify lashes. Panthenol conditions and strengthens lashes. Sodium Hyaluronate and Vitamin E condition lashes.
Brow gel: (Color: Dark Taupe)
Brush-on, tinted brow gel. Fills in and highlights brows. True-to-life shades and highlighters harmonize with natural brow color for fuller, healthy looking brows. Vitamins C & E condition and protect. Paraben-free.
Lip gloss: (Color: Brick)
JQ's eco-friendly lip gloss is full of all natural and organic ingredients, perfect for creating a hydrating, long lasting, soft look. What makes this gloss different is that it stays on well without being dry or sticky. Vegetarian. 90% organic.
*BONUS Tip*
This portable crayon brightens and highlights brows, instantly creating an eye-opening, brow-lifted look. Glides on easily to enhance and define the brow bone for a gorgeous, framing effect. Vitamin C conditions and provides antioxidant protection. Apply directly onto brow bones and blend with fingertips.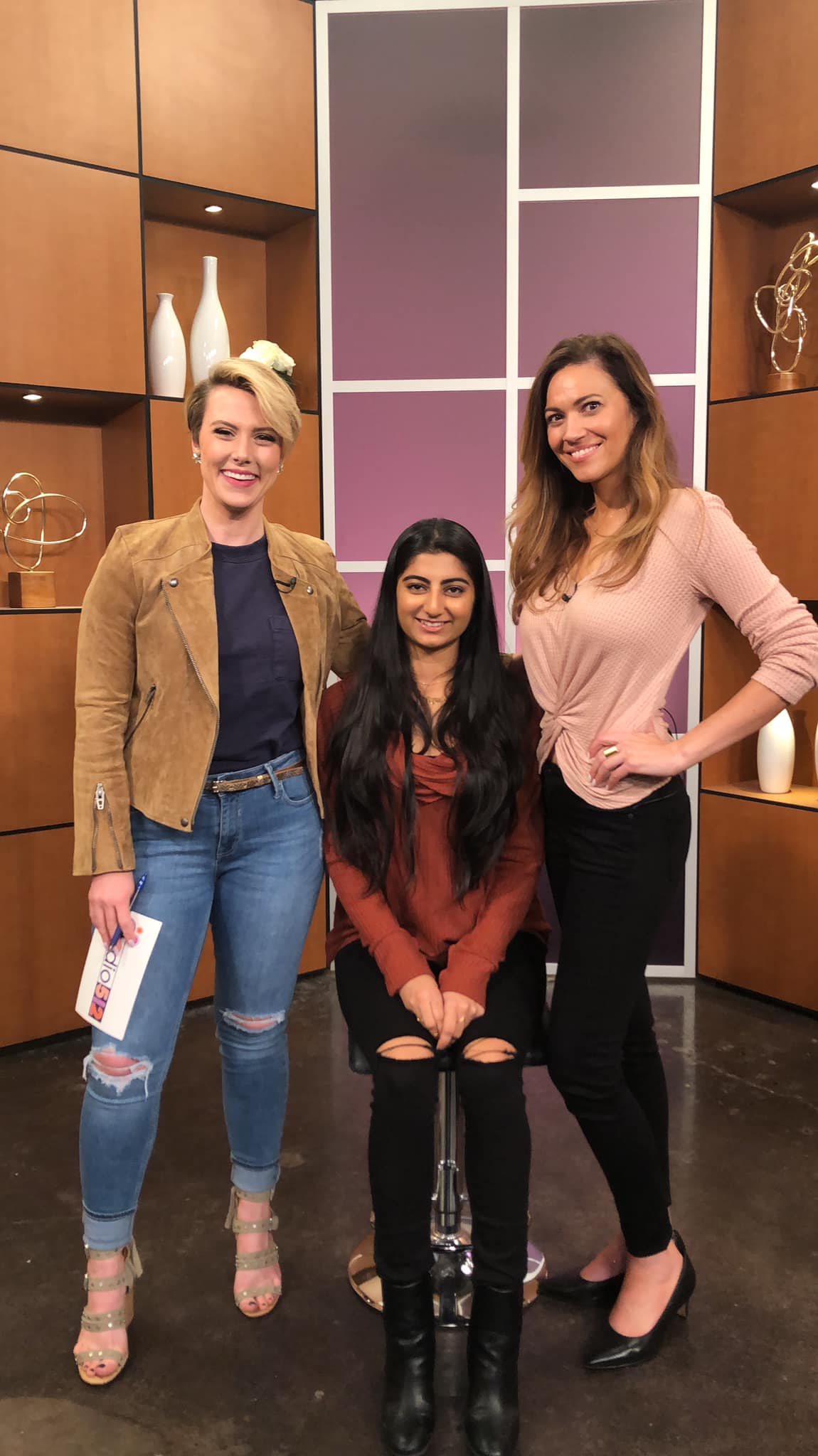 Check out our youtube video with Anupi to see these 6 easy steps!
Xo,
JQ Makeup Team