Posted by JQ on Oct 4th 2019
Did you know that we now offer our JQ beauty line wholesale?
Me and Alex built our own small brick and mortar business model in Austin (Cotone Clothing + Beauty Bar) around the idea of supporting other small businesses / local artists for over 8 years so we know the challenges you face of running a small business and creating an atmosphere with products that will appeal to your discerning clientele. We know that your success is, yes, PERSONAL, because you put everything you have into YOUR business, like us. Your success is our success and your happiness is truly important to us. When you buy from us you can feel good about supporting another small business that supports other local artists and small businesses, like YOU.
We invite you to consider our non-toxic, non-irritating, beauty conscious products from Jentri Quinn Makeup + Skin that were inspired by a desire to help women experiencing harsh skin challenges and diseases. We help filter out the hype by offering easy-to-understand beauty solutions that lead to more meaningful results.
You can email us directly at info@jentriquinn.com or buy our products on Faire! If you're located in Texas and you'd like us to drop by please email us a request to see when we may have a representative in your area, or let us know your interests and we can send you some free samples!
When you partner with us, you can expect superior customer service, thoughtfully made products that will resonate with your clients, fast shipping, and a lot of love!
We can't wait to meet you soon!
Mindfully Yours,
Jentri Quinn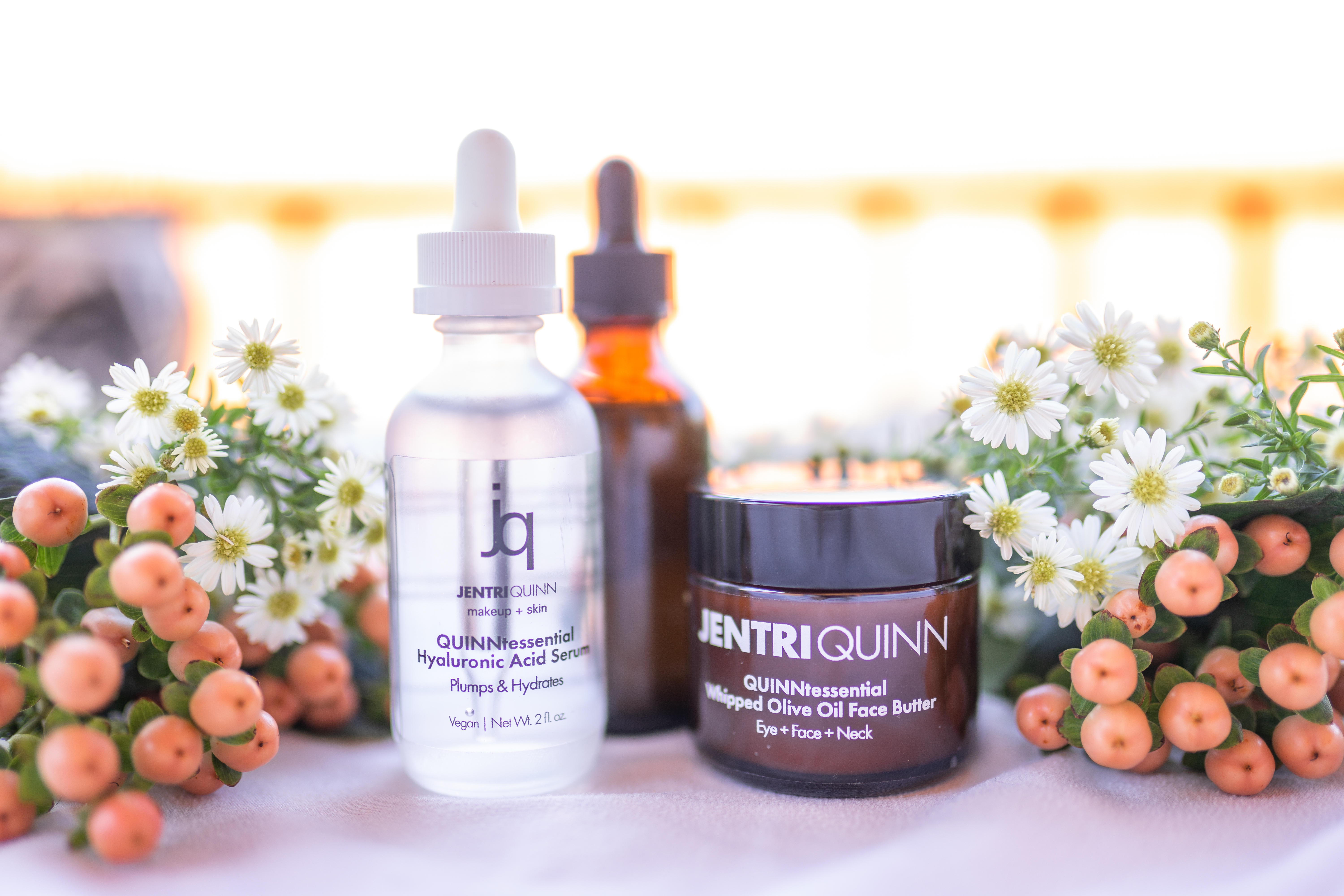 Photo by Megan Pho