Hey Beauties!
It's almost summertime, and if you're in Texas like us, it feels like it IS already, so we felt this was the perfect opportunity to share some of our favorite cool, healthy smoothies and juices to help you beat the heat!!
If you're reading this, you're already part of our mindfulness tribe where we value wellness as much as what we put on top of our skin because it's (as we are) all connected! Here's a simple, easy smoothy we created (ok, Alex created it!!) to replace your morning muffin or afternoon snack! Together, Alex and I will create and post videos / blogs at least once a week from June-August!
Skin Dew Smoothie Recipe:
What You'll Need: Honeydew Melon, Spinach, Yogurt and a Blender!
-2 Cups Honeydew, cut into 1-inch chunks (frozen is optional)
-1/2 Cup fresh baby spinach (add more if you prefer)
-1/2 cup vanilla yogurt (use dairy-free option if desired)
-2 cups of preferred milk choice (we use Almond)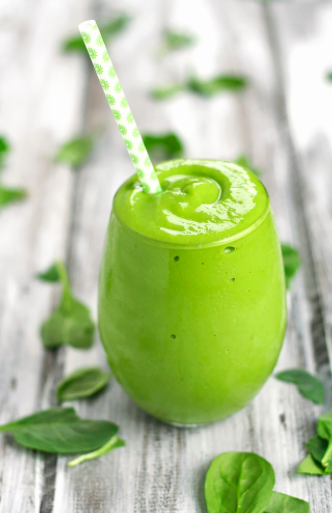 Today's skin smoothie is so simple there'll be no reason for you to try it. If you're avoiding dairy, choose a non-dairy form of yogurt. The sweetness from the melon gives it just enough sugar that you won't feel the need to add any.
Honeydew Melon is high in Vitamin C. According to stylecraze.com, "The Vitamin C content in honeydew melon juice is good for the skin as it improves collagen levels (9). Collagen is a type of protein that helps strengthen skin cells and blood vessels. It also helps fight the effects of aging, such as wrinkles and sagging of the skin."
Spinach is high in Vitamin A, C, E and K, Beta Carotene, Lutein, Thiamine, Riboflavin, Niacin, Vitamin B6, Folate. Among all the vitamins, we love spinach in smoothies and juices because we realize that it's probably not everyone's favorite veggie, but it's SO IMPORTANT. It's a sneaky way to get your folic acid in, too, especially if you're thinking about getting pregnant.
So let's boost our immune system with this Vitamin C loving smoothing and be cool this summer!
xoxo
Jentri